Swedish massage
If you have never been to me before, then I would recommend you start off by having a Swedish massage. It is the most common type of massage that will help to relax you. The Swedish massage can be performed gently and slow or quite vigorous depending on what you like. It is all down to personal preference, I think. By lubricating your body with essential oils and applying sensual strokes, your muscle tissue will warm up, releasing tension within your neck. Tight knots will slowly disappear.
I will always ask if you have any injuries or medical conditions before I start your professional massage.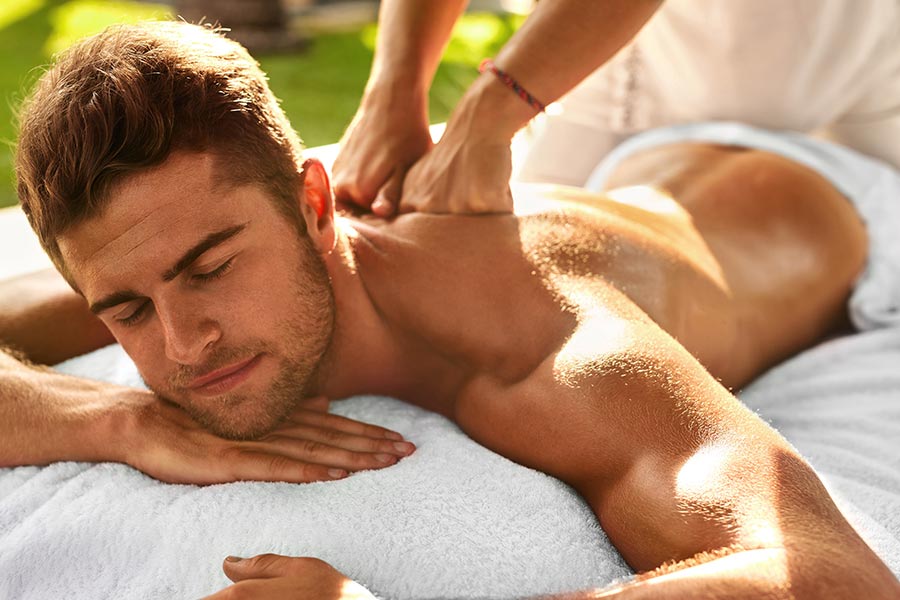 You could tell me if you are in pain anywhere or have any tightness within your body. Tell me if you have any allergies that I need to be aware of. If you are feeling unwell, it may be a good idea to re-book when you are feeling better.
Before your Swedish massage, I will ask you to remove all your clothes and lay face down on my table. You will be able to cover yourself with a towel or sheet. I find that many of my new clients are happy with me only uncovering the part of body I am massaging. But if you are happy for me to remove it completely, then please let me know. Having said that, if you would prefer to leave your underwear on, then I am happy with that too. I want you to be as relaxed as possible.
Your massage will start with me working on your back. I use special techniques combined with firm gliding strokes with slow sensual movements. Leaving your back, I then make my way down to each leg.
Once I have finished, I will ask you to turn over. I will hold the towel over you so you can do this with ease. If you would like me to look away, then please just ask.
Reduces Stress & Relieves Headaches

Improves Blood Circulation

Flushes out Lactic & Uric Acid
It is at this time, I will massage the front of your legs, making my way up to your arms and then will finish off with your shoulders and then your neck. I will massage the genital area and also the prostate glands for any of those clients who would like a more erotic experience.
If you would like me to apply more pressure and want a deeper massage, then I would recommend my full body deep massage. This is an excellent massage that offers many benefits especially to my clients that play a lot of sport.